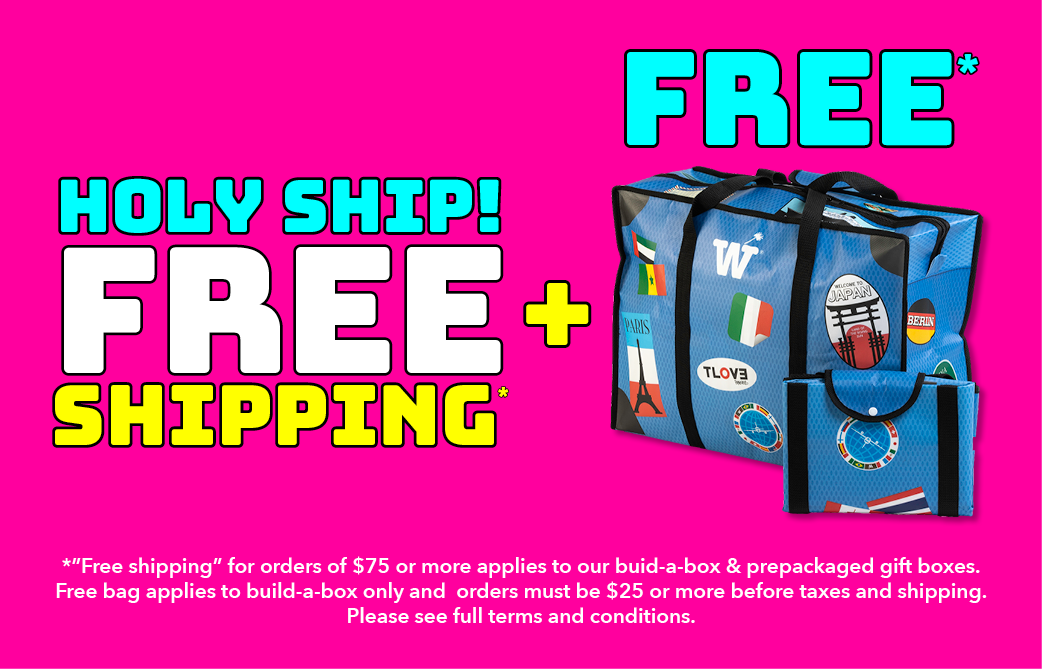 We have 30+ unique products, so fill your bag with gift ideas from our collection, perfect for any occasion.
Choose your wrapping & the perfect card from our selection of exclusive designs. Then customize it with a short message.
That tan will fade, but the memories will last forever.
Every bag is hand-picked and packed with the utmost quality and care. We'll ship it straight to their doorstep. All on our dime.
Holy Ship, FREE Shipping!*