Join the Before the Cruise family and take your clients vacation fun up a notch!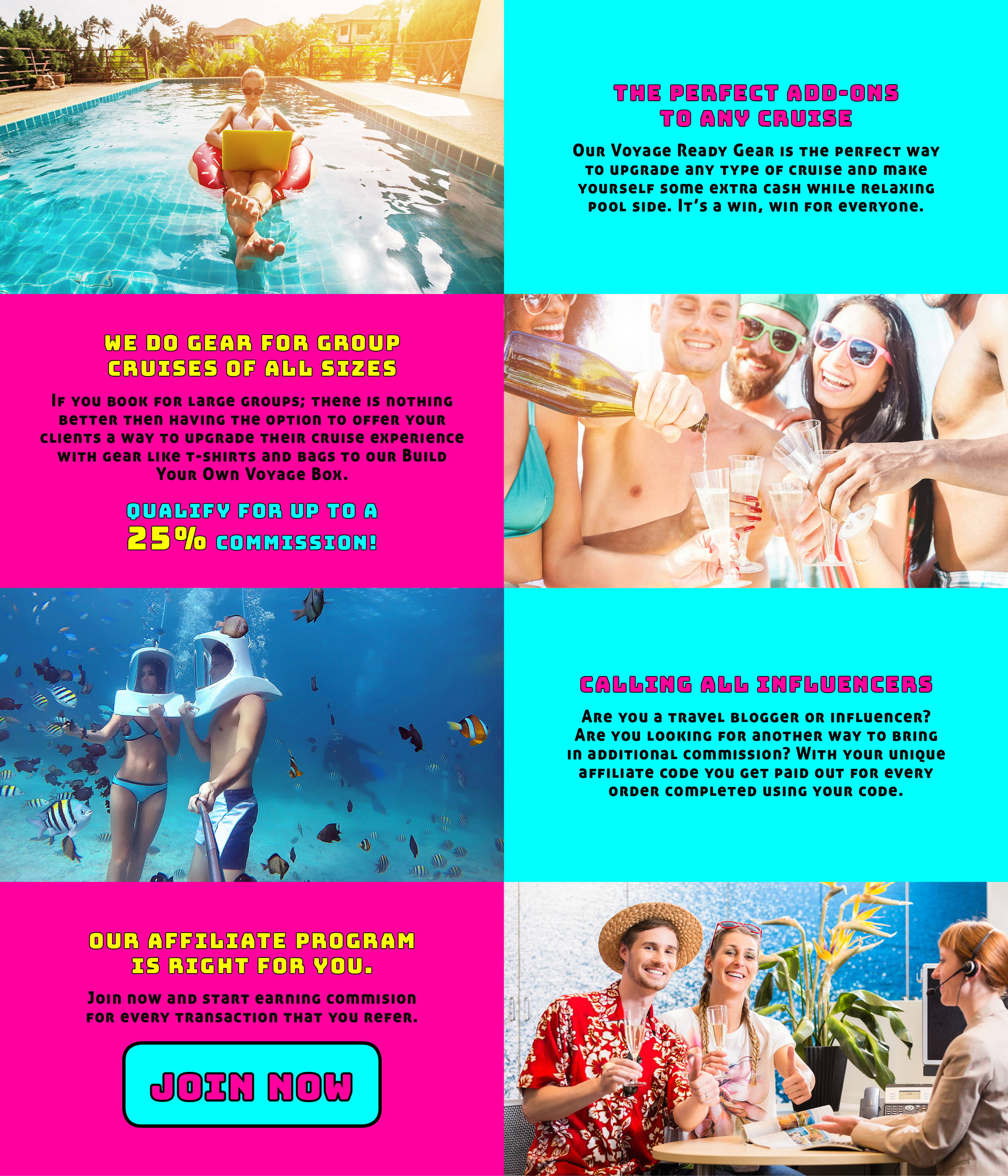 First, fill out the Affiliate Pre-qualification form below, our team will look over your application and if you qualify, roughly a week later you'll receive a welcome email in your inbox. I'm not sure why we would ever end up in your spam or junk folders, but be sure to take a look.
Next, now that your onboard. In your welcome email, you'll find a link to the program registration page. After you have signed up you will receive another email containing your unique affiliate tracking code and link. Share this code or link with your clients and when they make a purchase you earn a commission. Happy client + Voyage Ready Gear = money in your pocket! This email will also contain marketing and promotional material to share. So why not take a few minutes to fill out our pre-qualification form and check out additional important information about our program below. Get ready for your new adventure, to begin with us at Before the Cruise, where your voyage begins.