Special Events–Experience A New Adventure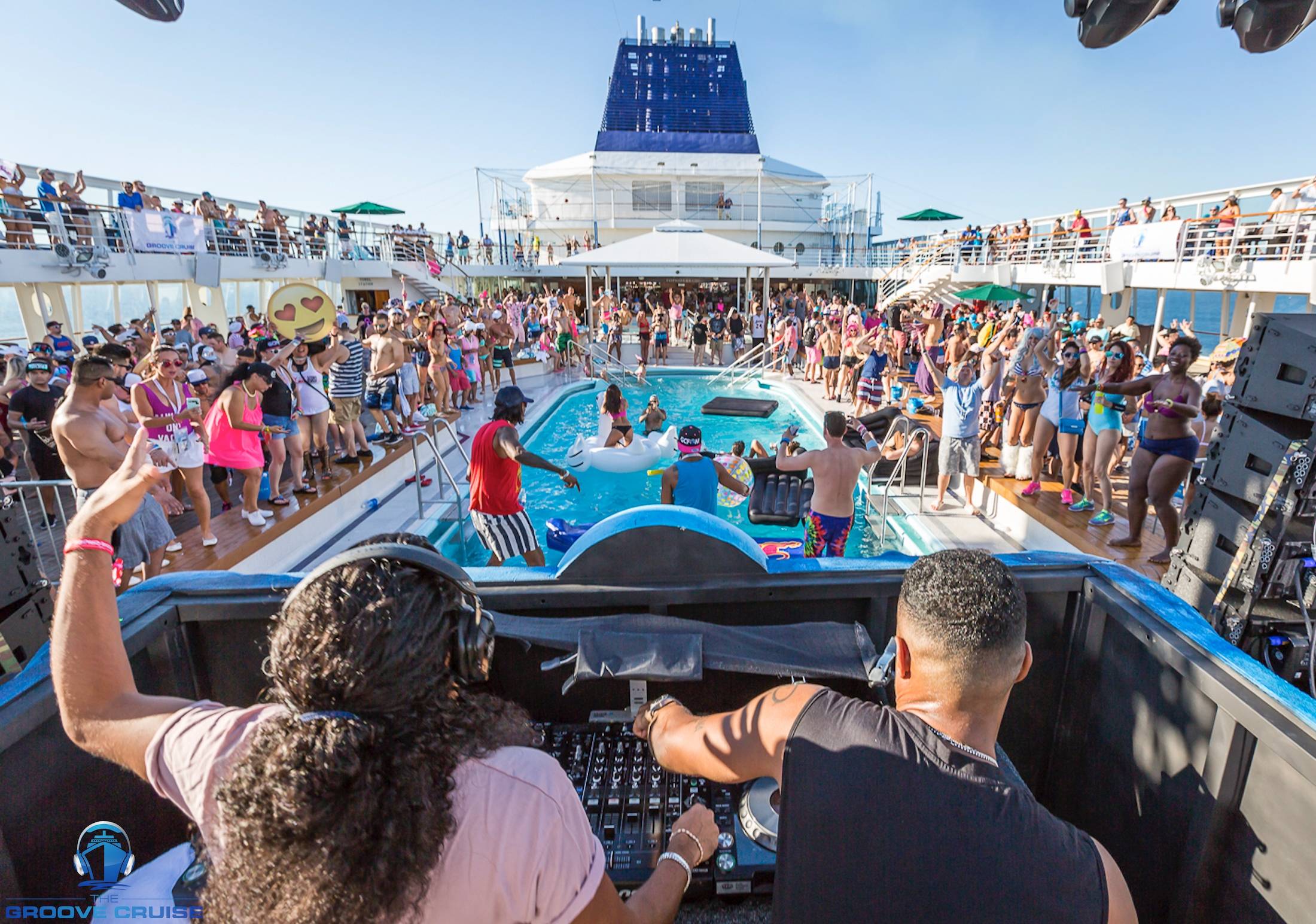 If you're a cruise newbie, you may be under the impression that all cruises are alike -- but nothing could be further from the truth! Themed cruises are all the rage, allowing you to indulge in a long weekend or several days focused on your favorite entertainers, gourmet cuisine, speakers or excursions. Not enough for you? What about a fabulous dance tunes cruise that takes you through the years of hot music, or a "bare all" cruise where you can find your inner exhibitionist. No matter what suits your fancy, there's likely to be a cruise for you.
Get Active and Have a Blast!
Love dance music?Why not turn your love of dancing into a fantastic cruise experience! Several cruise lines offer music festival cruises that pop you into an exotic location while immersing your cruise mates in a party you'll have to see to believe. Check our the Groove Cruise or Holy Ship and enter a non-stop blast with theme parties and VIP experiences galore. If you like hanging with some of the worlds best djs and dancing day and night. It's a non-stop party at sea!

Stalk Those Walkers
The Walking Dead has inspired a worldwide phenomenon -- and the show's rabid fans refer to themselves as Walker Stalkers. Join hundreds of your closest allies in hunting down Norman Reedus (aka "Daryl") and Jeffrey Dean Morgan ("Negan") during this undead adventure cruise called the Walker Stalker Cruise. Party in the paradise of Cozumel, Mexico each year while you meet up with like-minded fans of the hit TV show.
Let the Beat Rock
Kid Rock's Chillin' the Most cruise is an annual tradition for thousands of fans who love a rockin' good time! Theme nights include all-American red, white and blue nights, Sweet Southern Luau Night and more. Live music and activities are the order of the day, with Kid Rock providing at least two live concerts during the duration of the cruise.

Find Your One and Only
Tired of swiping right on Tinder and being disappointed? Check out one of the themed singles cruises and spend 7-14 days getting to know people under the bright, Mediterranean sun. Even if you don't go home with the man or woman of your dreams, you'll still have had a great time in a beautiful setting.
Bare it All
Feeling frisky? Check out the Bare Necessities cruises, where you'll join others interested in a more free-flowing adventure on an island paradise. Clothing is optional at these gorgeous ports-of-call, where Mother Nature highlights her stunning creations. Find lifelong connections, open your body -- and your mind - with several different options for bare cruising.There are literally hundreds of themed cruises sailing in the U.S. and around the world. Don't wait for the perfect time to plan your cruise. Start today! Before you go, grab our Voyage Box – which provides you with everything that you need to build anticipation leading up to your cruise and truly make it unforgettable.