Shore Excursions–Disembarking On An Adventure!
Tips That Are Sure to Make Your Shore Excursion's More Enjoyable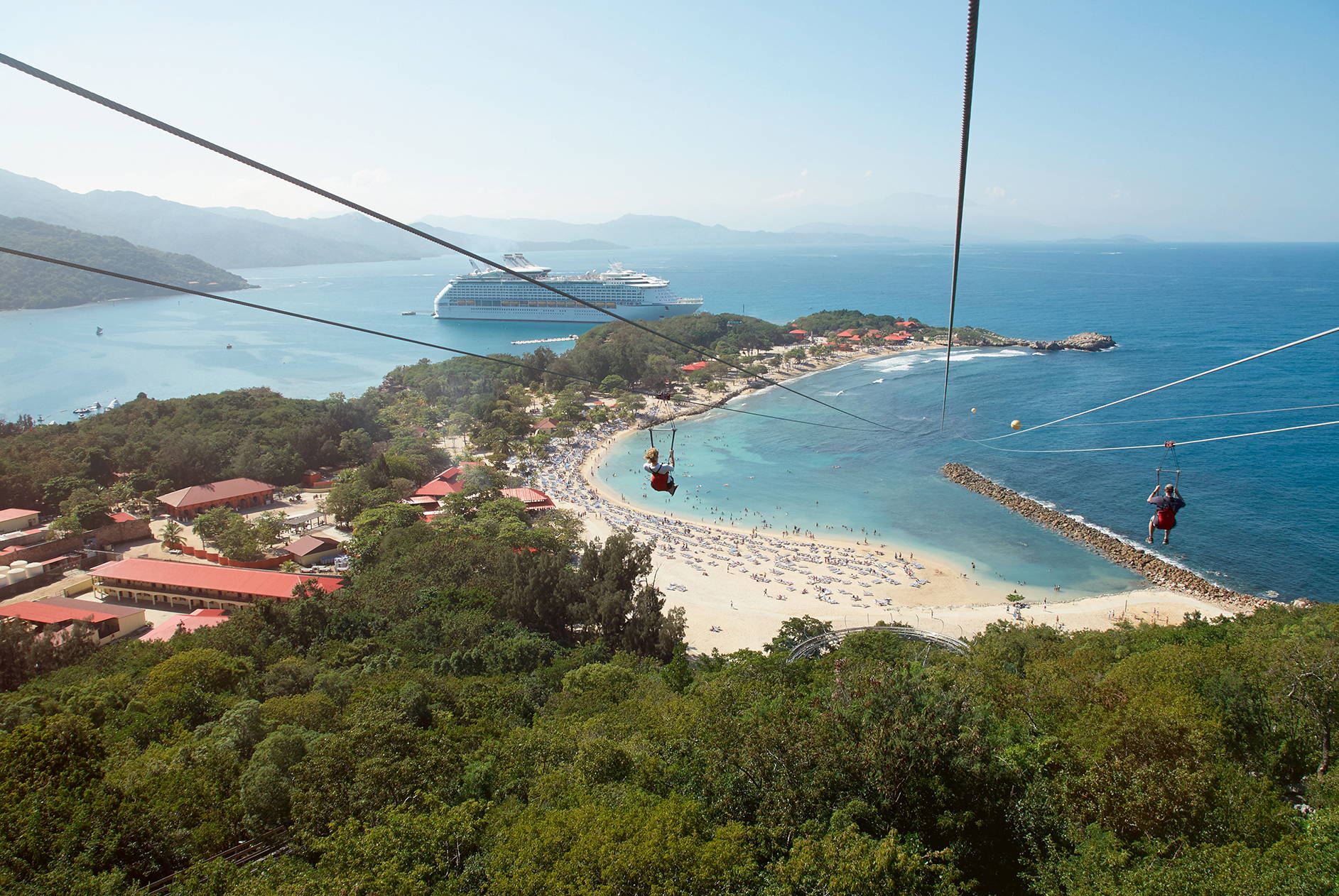 Stay Connected with Your Cruise Crew
If you're doing a group cruise, getting everyone together can be challenging.There's a slim chance you'll catch everyone in their cabin at once. That means reaching them by room phones is out of the question. Even if your mobile phone works out at sea, international and roaming fees will be ridiculous. Have a little fun and keep up with your fave cruise companions with the goTenna Off-Grid SMS & GPS Device that allows you to pair with your phone. It is perfect for any land excursion to keep track and stay connected with your crew. You can chat, send text & location with out cell service or wi-fi. From our personal experience this is a key product for any group. It lets you stay connected with your group on a ship or at the port.
Protect Your Peeps
Nothing can cause a headache faster than squinting into the sun during a long day on the beach or in the waves. Landlubbers don't realize quite how much damage your eyes can incur due to the strain of the brighter-than-usual sunshine that you find near the equator. These SKADINO polarized bamboo sunglasses are unique because they actually float -- no more losing your sunglasses in the waves! Even better, you can choose from a variety of colors and shades to match your personality (or your outfit!).
Swim Like the Pros
Swimming is one of the best ways to get up close and personal with the stunning elements of nature that you'll encounter on your shore excursion. Whether you're a strong swimmer or only get out a few times a year, you'll appreciate having these competitive swim fins from Wildhorn Topside. Wildhorn Topside Snorkel Fins-You can easily slide them on or off, and they're not massive and floppy like the ones you may find in the local stores. The short fin provides a boost compared to the standard floppy ones. These fins are versatile. They combine the function of both shoe and fin. They make walking on land a breeze.
Stay Hydrated and Cool
You never know exactly where you're going to land during a shore excursion, or when you'll find bottled water again! You might be in an area where the running water is a bit, let's say . . . dicey . . . so, it's good to keep your own hydration close to hand. The KOR Nava BPA Free Reusable Water Bottle with filter (it's way cooler than a water bottle!) provides you with easy flow technology. The lightweight and convenient portable bottle comes 1 coconut filter that is health-safe and made from 100% pure coconut shell.
Keep Your Information Close and Dry
Your cruise director will likely hammer this idea into your head multiple times, but it's imperative that you're carrying the proper identification anytime you are stepping foot off of your ship. ID cards such as driver's licenses, social security cards or other photo ID options are good choices, but you should also keep a close watch on your cruise ID card as well. This handy security precaution helps protect you while you're on the shore as well as being your ticket to return to the ship. You don't need to be worried about having your critical documents washed overboard or find them soggy from your wallet as you wade into the water! The Earth-Pak Waterproof Dry Bag includes an outside zippered pocket to keep your valuables safe and dry.
Go on an Island Adventure with No Shoes on
If you're feeling a little crazy, you may want to check out a zip lining adventure, jet skis, ATVs or Jeep rentals or perhaps a slightly more sedate game of golf. These island adventures can be tons of fun, but you'll probably want to grab a pair of long pants and a shirt with some coverage "just in case" you need to protect your skin from brambles. You'll also want to protect your tootsies from the wildlife and uneven terrain, and these Skinners Minimalist Barefoot Shoe Socks will keep your feet happy while allowing you to feel incredibly connected to the natural world around you.
Ladies, Need to Go?
So, you just finished the your first Salsa Salsa Margarita excursion and now you are about to go and do some shopping before you have to head back to the ship. You had 2 margaritas and a glass of water to make sure you would not get to drunk. Good idea right? Sort of. Now you have to break the seal and the only restroom you were able to find looks like ?. No worries you brought the GoGirl. Never again will you have to hover while you pee. The GoGirl allows you to stand up while you pee. It is made of flexible, medical grade silicone and fits easily in your purse or backpack. It is easy to use. Hold it against your body to form a seal and well, pee.
While these are specific items you'll need for different kinds of shore excursions, there are some items that you'll want to keep handy regardless of what type of adventure you're embarking upon! It's crucial that you don't forget your camera or charging pack for your phone, as it may be difficult to find somewhere to plug in and you don't want to lose your battery just as a stunning sunset is beginning. You'll kick yourself all the way back to the ship if you're not able to capture the natural beauty that you'll be experiencing.