Shore Excursion–Backpacks That Don't Suck
Day-Tripping with the World's Most Cutting Edge Backpacks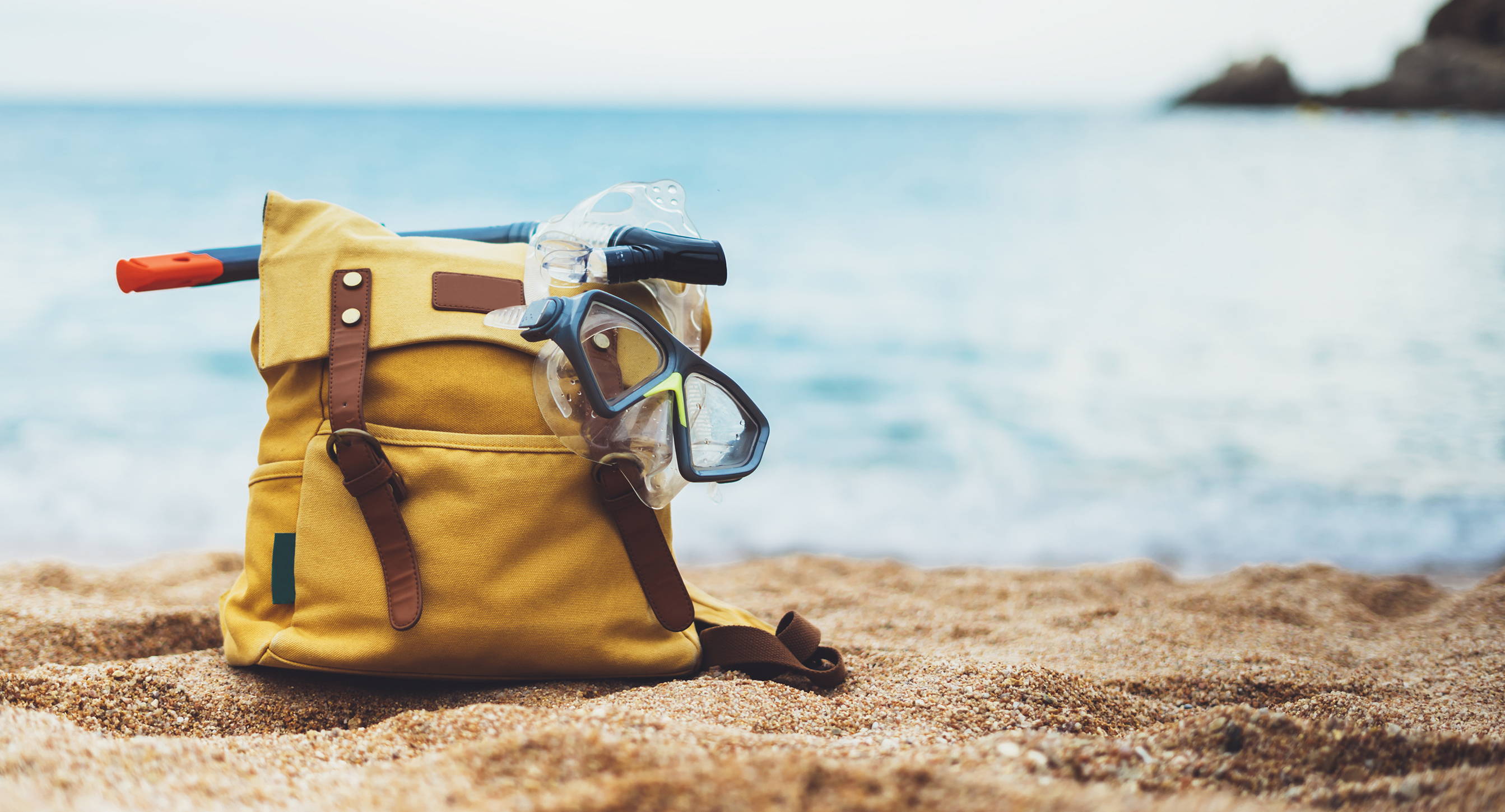 Who says foldable backpacks have to be boring and look dated or old? The Zipsak Backsak is a fun and funky option that is ideal for travel. The miniature footprint makes it easy to pop this backpack into your luggage and then pull it out and fill it up when you're ready to head out on an adventure! Weighing only 2 pounds, this bucket style pack folds down to only 14" x 9" x 3" and will expand up to 16" x 14" x 9" -- large enough to hold a 15" laptop or tablet. You'll find exterior zippered front and side pockets, room for a water bottle, and interior security pockets to keep your valuables safely zipped away from prying eyes. All this in an affordable backpack that's available in a variety of different colors and has an overall 5-star review from customers and a 2-year warranty.
The eBags brand stands for affordable quality, and these backpacks do not disappoint! The full range of items includes everything from aProfessional Slim Laptop Backpack that's ideal for your laptop to the professional weekender which will keep everything safely tucked away and wrinkle-free while allowing you to conveniently carry your clothes and necessities. All eBags backpacks are highly rated by customers and extremely light -- weighing between 1 lb, 6 oz to a max weight of around 3-4 lbs. Organizational features abound, such as ready pockets for noise-cancelling headphones, document storage compartments, padded laptop compartment, separate areas for larger items such as shoes or gym gear and more. You'll easily grab your water bottle from the external pouch and an Airmesh back panel keeps you from arriving feeling sweaty and sticky from carrying your backpack.
Eagle Creek Backpacks
From the affordable Daypack to the Mission Control beast, Eagle Creek backpacks truly have something for all tastes. Keep your mobile office with you when you head out on business, or put everything at your fingertips with the Convertabrief, which doubles as a briefcase or user-friendly laptop bag as well as a more casual backpack. What sets these bags apart is the variety of handles and carrying methods that are convenient for different situations such as boarding a plane or standing in line waiting for your rideshare or to board a cruise liner. Water repellent fabric is used throughout the product line, with room for up to a 17" laptop sleeve in a checkpoint-friendly layout.
While the price point is not the lowest of the bunch, Nomatic backpacks offer an added level of luxury that is not often found in a lowly backpack. A protective shell for your glasses, thoughtful touches such as the cord pass-through that allows you to power all your devices while they stay protected and out of sight and lockable zippers are only a few of the design elements that make the Nomatic line of backpacks truly special. Seasoned travelers will love the compression packing cube and waist straps that are included, as they allow you to really make the most use of your space when packing. Upgrade to a travel pack bundle and you'll even receive a shirt organizer and toiletry bag along with the other perks.No matter where in the world life takes you, these backpacks are sure to help you get there comfortably and in excellent style. It's hard to beat the ease of use of a backpack when it comes to traipsing through airports and keeping everything close to hand. The additional compartments, zippered areas and even space for water bottles will be much appreciated when you need an extra set of hands!

Pick a Link