Onboard–Get Your Selfie On!
The Next Gen Selfie Sticks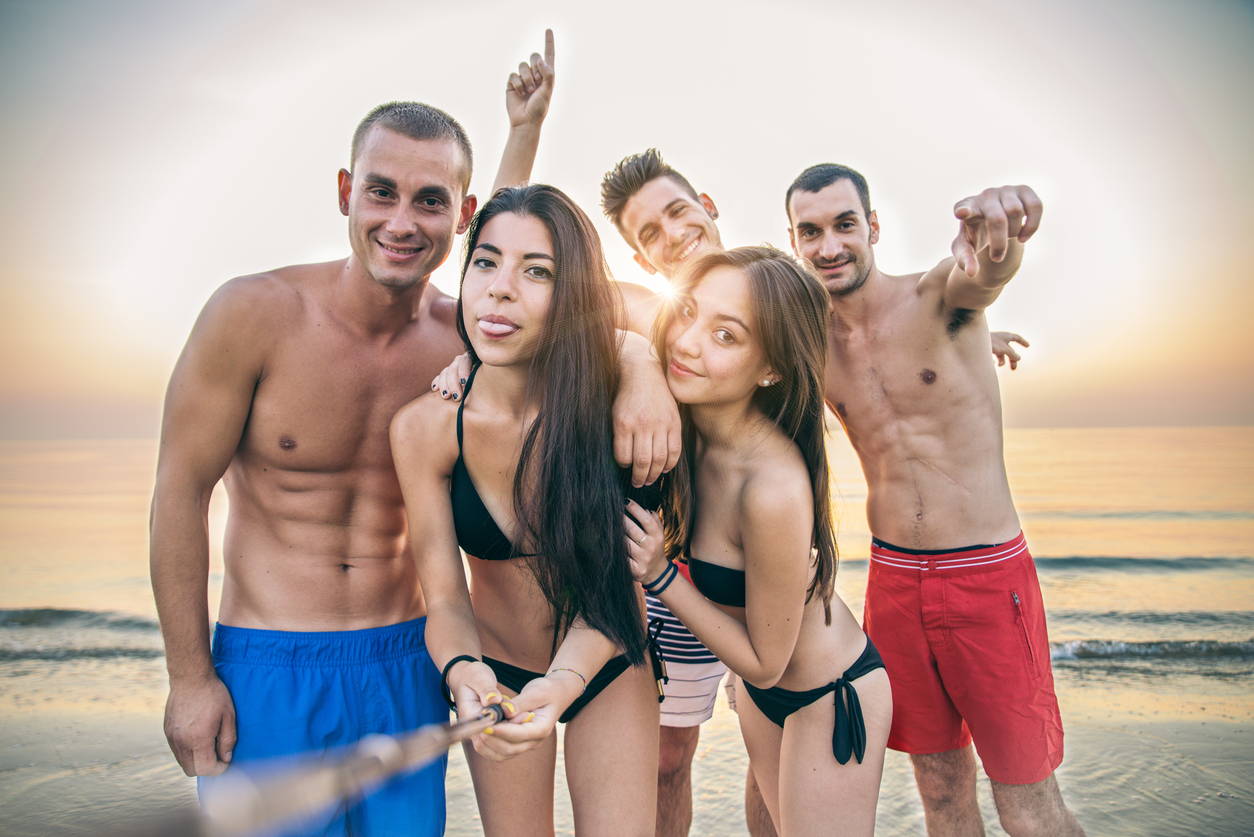 No one truly believes that you've been on vacation until you post some killer pictures on Instagram or SnapChat. Why not make it easier to get the pics of your dreams without having to hand your phone to random strangers for a snap? These selfie sticks are perfect for ensuring that you get the ideal shot every single time. From splashproof gimbals to 360 degree swivels, see why these sweet selfie sticks are a must-have for your next vacation. Whether you're heading to the mountains for some trail biking or to the beach to check out the underwater wildlife, you'll be glad you added one of these to your gear before heading out!
This classy and smart looking selfie stick comes with Bluetooth capability enabled and is fully retractable, so this pocket-sized gadget will not take up a lot of room in your carryon bag if you're just heading out for a weekend of fun. The premium materials are evident in the SelfieTIK from MiPow, from the understated button and monochromatic styling to the smart alarm that will ensure you don't set it down somewhere and accidentally forget it. The SelfieTIK is compatible with Android and Apple devices, and includes a wireless remote that is Bluetooth 4.0 enabled for taking pictures as far away from your phone as 20 meters. All this, and it weighs only 3.5 ounces -- less than a banana!

Fugetek FT-568 Professional High End Selfie Stick Monopod
Your head will definitely swivel when you see this smart and sassy swivel selfie stick from Fugetek! Your DSLR camera, GoPro or smartphone will turn up to 180 degrees to be sure you capture every moment of action. Includes 2 Removable Interchangeable Mounts.One mirror mount, no need to look at phone screen. Allows you to use phone's rear HD camera. One screw tight mount-Now you can tighten the mount on your phone and lock it. No more slippage or drops. 1 GoPro Screw and 1 GoPro Adapter. It also includes a Bluetooth remote with zoom. It is wobble free and includes a phone lock. It's modest size means it packs and travels well.
FeiyuTech G5
GoPro and action camera users rejoice–the FeiyuTech G5 was created just for you. The precise counterweight of this high-tech selfie stick is the world's first motorized action camera gimbal that allows you to take stunning panoramas and action shots surfing or sailing, or even in the rain. You won't need bright daylight to use this gimbal as the attachment process is simple and intuitive even in the dark. You can quickly power the selfie stick off or on with a single button, activate various camera angles and rotate the view with a self-timer button and it even works well with voice control that comes standard on the HERO 5. This high end selfie stick is built to last with anti-shake performance, yet is still super lightweight and will run for up to 8 hours. You'll hold it comfortably the entire time with the rubberized handle grip.
DJI OSMO Mobile 2 Handheld Smartphone Gimbal
Smartphone stabilizer + charger? Yes, please! The DJI OSMO is a smooth move for sure, with a dual-action usage that doubles as a phone charger. You can grab 360 degree shots in a panorama view with this portable powerhouse that fits right into your pocket. Automatically follow individuals with auto face follow video recording so even a novice can shoot smooth videos in a moment. You'll love being able to share it with friends and family members, as it fits any size phone. Additional features include an extension adapter mount for getting those gorgeous evening shots with low light. Cinematic Zoom Control, high-definition panoramas and it's lightweight and portable You'll experience maximum stabilization with full rotational control–all while ensuring that your phone never loses its charge!
Pick one of these selfie sticks to ensure that your next trip is memorialized for all time! Your friends and family members will be amazed at the quality of your photos and videos, and your Instagram followers will be in awe of nature's beauty that you've managed to capture -- or maybe just the cool shot of you swimming away from a shark!
Pick a Link
Product not found. Have you uploaded products to your store?