Before & After–You Deserve A New Luggage Set
Cabin Essentials You Can't Sail Without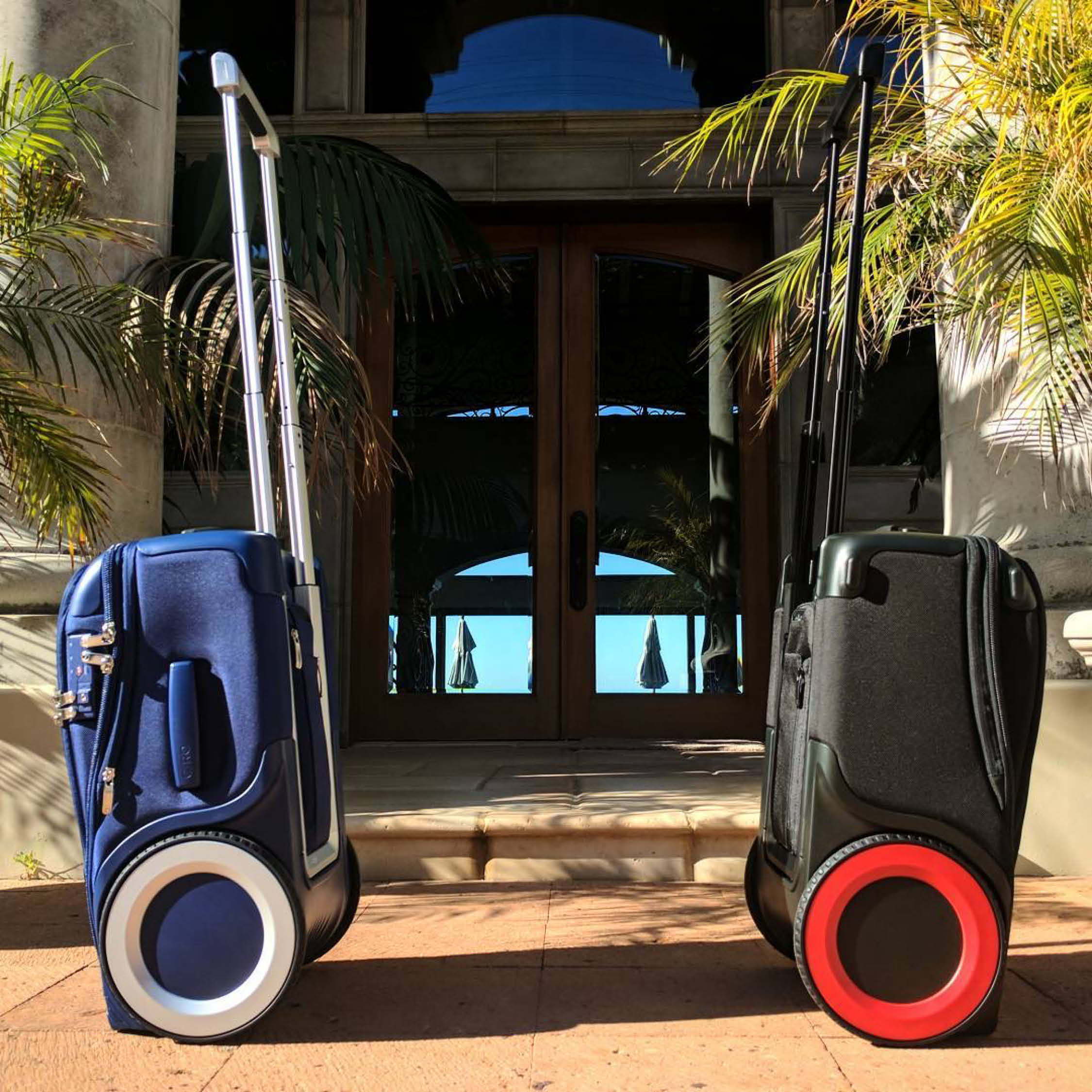 There's nothing fun about dragging a heavy, oversized piece of luggage through an airport or up a long cruise ship ramp. It's always tough to know exactly how much to pack. If you're going to be away for 5-7 days, you want to be sure that your garments arrive looking terrific! Fortunately, luggage manufacturers have been working hard to create some new options that you're sure to love! From folding luggage options to a ride-on carry-on bag, these options are the best of the best for your next cruise.
Big Wheels for an Easy Ride
The oversized wheels and eye-catching design on the G-Ro are the first thing you notice when looking at it, but the true value of this next luggage is found when you begin wheeling it through the airport or across uneven ground. GravityRoll Wheel Technology includes a lifetime guarantee and allows you to navigate the bags up and down steps, over carpet -- and even through the snow! A removable power bank with 10,000 mAh comes standard, and the Tile Bluetooth tracker allows you to keep a close watch on your G-Ro at all times.
Strong, Sleek and Sexy
When you want the best of everything, the new Delsey Paris Carry-On provides you with flexible yet incredibly durable luggage. Designed with the sophisticated traveler in mind, you'll find that the incredibly lightweight, durable 100% polycarbonate prevents dents and scratches during travel, with a deep metallic finish. This helps to keep the contents of your bag in pristine condition. This carryon features 4 double spinner wheels, which assure easy maneuverability so you don't have to be Arnold Schwarzenegger to pick it up. It also expands up to 2 inch for additional packing space. The handle system locks into two positions for ease of use, with a comfort grip handle. This carry-on bag has a 50/50 opening, with a zippered compartment with a smaller accessory pocket inside the lid and tie down straps on the other side. A TSA accepted recessed lock is featured on the side of the case for maximum security.
Mobility with Style
Anyone who's traveled on a cruise ship knows that they are massive, and you can often walk a mile or more between the entrance or exit and your room. This can get pretty tedious if you're dragging a carry-on bag behind you, but the new TravelPro Crew 11 solves this problem. At 7 lbs, it is one of the lightest carry-on luggages on the market. Even though it is light weight it still has all of the bells and whistles including smart features like a dedicated power bank pocket and external USB port to power up on the go. It is stain and scratch resistance and has a damage-resistant SUPRA zipper and also includes a lifetime limited worry free warranty. If you are looking for a bag that is builtwith the quality and durability of a flight crew luggage then this is the bag for you.
A Bag With so Many uses

Do you need a bag that can easily expand and contrast to your needs? Then the Piorama Adjutable Bag is the bag for you. This bag can expand to 3 different sizes and 10 different configurations. It is extremely versatile and because it is completely collapsed it is easy to store as well.

Product not found. Have you uploaded products to your store?